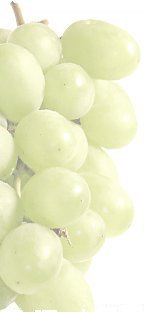 You are in : Home > Our skill > Individual portion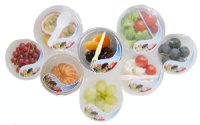 An innovative packaging : The individual portion
In order to give a solution to preserve organoleptic and nutritional qualities to its fruits and vegetables, Perle du Sud worked in collaboration with the I.N.R.A. * of Avignon during several years.

* French National Institute of Agronomic Research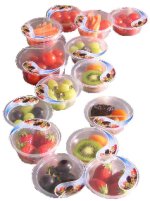 The guarantee of freshness and quality of the fruits and vegetables
Perle du Sud use an innovative packaging process, based on the slowing of the aging of fruits and vegetables temperatures.
A packaging that allows regulation of CO2 and O2 in the atmosphere surrounding the product. This atmosphere is adapted to the weight, the product (variety, maturity) and the season. This is the balance (CO2/O2), which keeps longer the freshness of packaged goods.

Distributed by individual portion easy to carry, our products retain their qualities and their taste until the tasting.
The individual portion
In order to satisfy the constraints of logistics and consumer requirements, Perle du Sud adapts himself to the needs of each of its customers.
A broad range of products in individual portions (fruits in season and off-season, different packagings) is proposed.
Our Packaging
To provide consumers with fresh produces, easy to eat, strong>Perle du Sud has developed a wide range of packaging.
(click to enlarge)
Name : Perle
Capacity : 2.47 to 3.17 oz
Size (mm) : 35x135x100

Name : Maxi Perle
Capacity : 8.81 to 26.43 oz
Size (mm) : 40x250x180
Other size (mm) : 60x250x180

Name : Mini Ronde
Capacity : 1.41 to 1.76 oz
Size (mm) : Ø87x27

Name : Ronde
Capacity : 1.76 to 2.11 oz
Size (mm) : Ø87x27

Name : Maxi Ronde
Capacity : 2.47 to 3.17 oz
Size (mm) : Ø96x39

Name : Rectangle
Capacity : 1.76 to 3.52 oz
Size (mm) : 22x133x78
Other size (mm) : 38x133x78
No-exhaustive list of our packaging