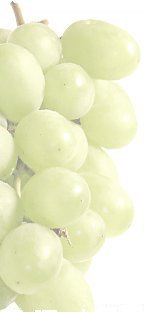 You are in : Home > Our vegetables > Tomato (mini)

Tomato (mini)
Few energetic but well endowed with vitamins and minerals, tomato is one of the vegetables with a very high Nutritional density for these substances.
Nutritional interests of tomato
Among the minerals of the tomato, potassium largely prevails. Are also quite abundant chlorine, phosphorus and magnesium. Trace elements are many: we can see significant levels of iron and zinc.

All water-soluble vitamins are well represented in tomatoes, starting with vitamin C. The content of provitamin A, a precursor of vitamin A, is at very diverse levels, depending on the varieties and degrees of maturity. Group B vitamins are numerous and relatively abundant, all are represented, including vitamins B8 and B9.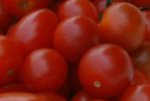 Dietetic interests of tomato
Despite its flavor acid, tomatoes participates in maintaining a good acid-base balance by promoting alkalinization of the internal environment.

It participates at the right nutritional balance of food, we want today and not too mild calorie, but also well endowed with "security feature".

His tart flavor stimulates the digestive secretions, and prepares for the successful assimilation of the meal. His interest in the prevention of cancer is now recognized through various epidemiological surveys. They have shown that regular consumption of tomatoes and enough was correlated with a lower rate of appearance of cancers.
Source : A.P.R.I.F.E.L.
Technical aspects for tomato
Designation of the product :
Fresh (mini) Tomato in sealed small boat.
- Single-free gas, without additives or preservatives
- Safe Storage between 32 and 39.2 degrees F
Specifications of the product :
Homogeneous in variety : ok
Homogeneous in gauge : ok
Homogeneous in gauge : ok
Homogeneous in color : ok
Use-before date Guarantee Delivery : 7 days
Small boats (rigid and translucent)
| Range | Weight* | Quantity | Parcel (cm) |
| --- | --- | --- | --- |
| Mini-Ronde | 40 | 128 | 22x40x60 |
| Ronde | 50 | 128 | 22x40x60 |
| Maxi-Ronde | 70 | 80 | 22x40x60 |
| Perle | 70 | 80 | 22x40x60 |
| Rectangle Basse | 70 | 80 | 22x40x60 |
| Rectangle Haute | 90 | 80 | 22x40x60 |
* Minimum weight net out of fruit in sale unit (in gram)
Notice : some others Types of packaging are available. Please contact us for more informations.
Packing
Semi-rigid and translucent