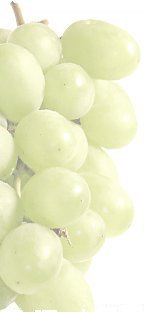 You are in : Home > Our fruits > Pear

Pear
Rich in water (84% on average), the pear is a really quenching fruit. Its water content contains carbohydrates, or sugars, which are responsible for the bulk of energy intake.
Nutritional interests of pear
Organic acids present in pears are a majority of malic acid and citric acid. The minerals and trace elements are particularly numerous. Potassium is well ahead, it accounts for nearly half of minerals.

In more moderate quantities are also present phosphorus, calcium, magnesium, iron, zinc, copper, as well as in trace amounts of cobalt, aluminum, boron, nickel, selenium, fluorine, and so on.

Various water-soluble vitamins are represented, especially vitamin C, in the B group vitamins, and provitamin A.
Dietetic interests of pear
Its water constitution contains a wide range of vitamins, minerals and trace elements for the food balance.

Moderately energy, pear may be included in the menus of almost all people, including those watching their weight.

Its fibers have the property very effectively stimulate the functioning of the intestines and helps to combat a tendency to constipation.
Source : A.P.R.I.F.E.L.
Technical aspects for pear
Designation of the product :
Pear in sealed small boat.
Single-free gas, without additives neither preservatives
- Safe Storage between 32 and 39.2 degrees F.
Specifications of the product :
Homogeneous in variety : ok
Homogeneous in category : Extra or l
Homogeneous in gauge : 65/70
Homogeneous in color : ok
Use-before date Guarantee Delivery : 15 days
Small boats (rigid and translucent)
| Range | Weight* | Quantity | Parcel (cm) |
| --- | --- | --- | --- |
| Bag | 130 | 60 | 22x40x60 |
* Minimum weight net out of fruit in sale unit (in gram)

(The weight depends of the size of fruit)

Notice : some others Types of packaging are available. Please contact us for more informations.
Packing
Pliant and translucent