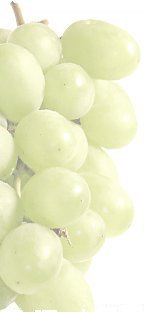 You are in : Home > Our fruits > Fresh khakis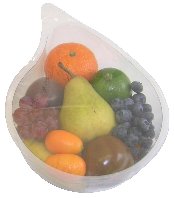 Fresh khakis
Fruit of the persimmon tree, the khaki is very energetic and rich in carotene which gives him its orange color. With mango, melon and apricot, the khaki is one of the richest fruits in provitamin A.
Nutritional interests of khaki
Thanks to its content carotene, only one khaki covers one the third of the Daily Contribution Recommended in provitamin A. Its other pigments - lycopenes and xanthines - are factors of protection against the cardiovascular complications.
Dietetic interests of khaki

Believed soup, the khaki preserve its contents of vitamins and makes it possible to diversify our food. Its scented savour decorates the ends of meal perfectly.
Source : A.P.R.I.F.E.L.
Technical aspects for khaki
Designation of the product :
Fresh khakis in sealed small boat.
Specifications of the product :
Homogeneous in variety : ok
Homogeneous in category : Extra or l
Homogeneous in gauge : ok
Homogeneous in color : ok
Use-before date Guarantee Delivery : 7 days
Small boats (rigid and translucent)
| Range | Weight* | Quantity | Parcel (cm) |
| --- | --- | --- | --- |
| Maxi-Perle | 750 | 6 | 22x40x60 |
* Minimum weight net out of fruit in sale unit (in gram)
Notice : some others Types of packaging are available. Please contact us for more informations.
Packing
Semi-rigid and translucent