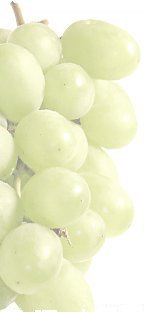 You are in : Home > Our vegetables > Cauliflower

Cauliflower
Few energy, like most of vegetables, cauliflower provides 24 kcalories to 100 g. It contains over 90% of water, and approximately 2.5% of dietary fiber.
Nutritional interests of cauliflower
The most interesting Adding vitamin of cauliflower concerns vitamin C: cauliflower is one of the best vegetables filled in this vitamin. The cauliflower is also a good source of Group B vitamins, particularly B2, B3 and B6.

Among the minerals, potassium is well represented as well as Magnesium and calcium and a wide range of trace elements (iron, zinc, manganese, copper, boron, fluoride, selenium, etc.) which help to make cauliflower a vegetable particularly interesting.

Dietetic interests of cauliflower
The cauliflower fits with a diet where we want to avoid too much energy. It is a fresh vegetable also capable to give a good impression of fullness.

It is an asset for-slimming regimes! It is a vegetable active in the fight against constipation. Not only because of its good fiber content, but also because of the presence of sugars fairly uncommon (pentanes and hexanes), which accelerate the intestinal transit. On the other hand, its high potassium (combined with a low sodium) is conducive to the smooth functioning kidney, and diuresis abundant.
Source : A.P.R.I.F.E.L.
Technical aspects for cauliflower
Designation of the product :
Florets of fresh cauliflower in sealed small boat.
- Single-free gas, without additives or preservatives
- Safe Storage between 32 and 39.2 degrees F
Specifications of the product :
Homogeneous in variety : ok
Homogeneous in gauge : ok
Homogeneous in gauge : ok
Homogeneous in color : ok
Use-before date Guarantee Delivery : 7 days
Small boats (rigid and translucent)
| Range | Weight* | Quantity | Parcel (cm) |
| --- | --- | --- | --- |
| Ronde | 50 | 128 | 22x40x60 |
| Maxi-Ronde | 70 | 80 | 22x40x60 |
| Perle | 70 | 80 | 22x40x60 |
| Rectangle Basse | 70 | 80 | 22x40x60 |
| Rectangle Haute | 90 | 80 | 22x40x60 |
* Minimum weight net out of fruit in sale unit (in gram)
Notice : some others Types of packaging are available. Please contact us for more informations.
Packing
Semi-rigid and translucent