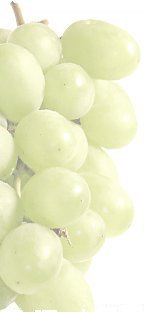 You are in : Home > Our fruits > Banana fraycinette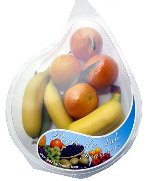 Banana fraycinette
Healthy and light fruit, the banana is a fruit which participates in maintaining immune thanks to B and C vitamins, minerals and Trace elements (zinc, copper, manganese, selenium …).
Nutritional interests of banana fraycinette
The Banana has a relatively high level of fibers. The vitamin distribution is very balanced: Group B vitamins are all represented (except vitamin B12) and vitamin E is present at a relatively high rate for a fruit. The mineral content is generally high with a majority of potassium, magnesium and iron.
Dietetic interests of banana fraycinette
Energetic, easy to consume, quickly digested, it is suitable for persons of all ages. It is one of the preferred food of diversification for babies, a snack for children who lack of appetite, a source of potassium and magnesium to promote good job muscular athletes.

It can easily establish, for adults, a quick snack and pleasant, or effectively complement a meal a little too light.
Source : A.P.R.I.F.E.L.
Technical aspects for banana
Designation of the product :
Banana fraycinette in sealed small boat.
- Single-free gas, without additives or preservatives
- Safe Storage between 32 and 39.2 degrees F.
Specifications of the product :
Homogeneous in variety : ok
Homogeneous in category : Extra or l
Homogeneous in gauge : ok
Homogeneous in color : ok
Use-before date Guarantee Delivery : 7 days
Small boats (rigid and translucent)
| Range | Weight* | Quantity | Parcel (cm) |
| --- | --- | --- | --- |
| Perle | 70 ** | 80 | 22x40x60 |
| Rectangle Basse | 70 ** | 80 | 22x40x60 |
| Rectangle Haute | 90 ** | 80 | 22x40x60 |
* Minimum weight net out of fruit in sale unit (in gram)
** Banana fraycinette and one season fruit in Sale unit
Notice : some others Types of packaging are available. Please contact us for more informations.
Packing
Semi-rigid and translucent